Life and Times of BillP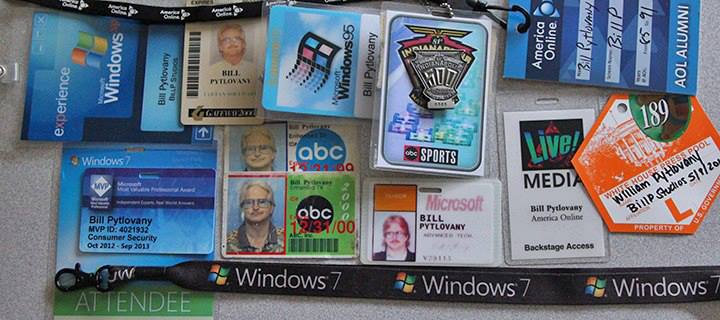 BillP is best known for creating the WinPatrol, the first app using the predictive behavior to detect unwanted, potentially dangerous changes. A product consultant BillP provided key technologies for America Online, ABC/Disney Internet Group, Epson America, Gateway Computers, MTV, CBS News and Microsoft.
About BillP Studios


Studio founder and industry insider Bill Pytlovany was best known for his leading role in creating the software behind the service now called, AOL. These days Bill is better known for community activism, photography and for helping to increase the performance and security of hundreds of thousand of Windows PC's

Bill has worked with a number of high tech companies and media partners expanding the online world and traditional broadcast mediums. In 1995-1996, Bill was a member of a small group at Microsoft working on the "Information Highway PC" which evolved into multiple Windows products. Innovations included the DestinationÒ PC, the first TV/PC convergence system from Gateway Inc. , and MTV's "Yak Chat Live", with Michael Jackson, the first broadcast combining live online chats with music videos. Anytime you see live online comments appearing across your TV screen you can think of BillP.

Bill worked with the Walt Disney Corp. in the creation of "PrimeTime Player Ô" , the first LIVE Interactive Television application and was one of the founders of ABC's Enhanced TV. Bill continues to publish articles on tech developments online on his Blog, Bits from Bill . You can sign up here to read what new ideas Bill are leaking from Bill's brain.

In his younger years Bill was a lead member on the team when:

AOL 1st launched as Q-Link, AppleLink, PC-Link, AOL
Microsoft created the concept of an Information Highway PC.
Gateway launched the Destination PCTV
Gateway created the Multi-Function keyboard

MTV had their first combined Internet/TV broadcast
CBS News streamed closed captioned feeds into online chat rooms.
Disney created ABC's Enhanced TV for Monday Night Football
Epson made millions connecting low ink to online purchases.

These days Bill's time is devoted to local community services & helps to expose and stamp out mystery programs commonly known as Spyware or Adware. Bill is on a number of boards including being elected to his local Scotia-Glenville Central School Board.

Read the complete early story about Bill in the Albany Times Union. Broadband users can see BillP's interview on WRGB and learn more about our WinPatrol Utility and Anti-Spyware monitor.




BillP Studios is located at Pytlovany Point on the banks of Collins Lake, in the village of Scotia, NY. You're invited to learn more about our upstate NY community by going to VisitScotia.com.